Dream Cream
Body Lotion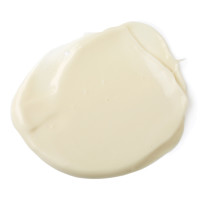 This simple cream works like a dream on upset skin: cooling and soothing ingredients like oat milk, rose water and chamomile blue oil calm down hot and itchy skin. That's why it's one of our bestsellers, with many of you telling us it gives great relief from eczema. We steep oats in hot water to make oat milk. Oats have long been used to treat eczema and cool skin down as they contain antihistamines, and we've added extra nourishment in the form of rose water, cocoa butter, organic extra virgin olive oil, and vegetable glycerine.
loapaja
About 5 years ago
I bought this by accident - and I am so grateful I did! This calms my eczema, dry skin, bangs, bumps, and it is so luscious! I even took it overseas with me, and it calmed my jetlag skin, sunburn and dried lips. <3 LOVE.
List of ingredients
Natural Ingredients
Safe Synthetics
*occurs naturally in essential oils.
We do not test our finished products on animals. We also only purchase from ingredient suppliers who do not test on animals. More.
Most Helpful
1 / 2 people found this helpful
lilyn132_414066
About 3 years ago
A very rich cream, I bought for my dry skin and it has sorted it out really well. Probably wouldn't buy it again just because it's so expensive
Since the air has gotten colder, I've got quite dry skin, and I've found most moisturisers have made things worse rather than better. Recently I started using dream cream, and wow it is good!! Soothing, moisturising, and takes away the redness. The problem areas I have are starting to lessen and are looking less dry every day. I use it as soon as I'm out of the shower and will definitely be buying more. Super happy with it!! The only way it could be better is if there was a fragrance free version.
Latest
3 days ago
hm.puklowski_491387
About 3 days ago
This cream is awesome on my dermatitis and eczema. pleasant fragrance and not at all oily.
Most Recent
Most Recent
Most Helpful
Top Rated