Dream Cream
Body Lotion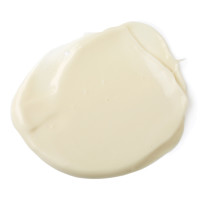 Softer than freshly-laundered clouds and a gentle oat milk rain; this herbal delicacy has the consistency of cool liquid silk.
Light, cooling and easily absorbed into the skin, the combination of calming chamomile, organic, extra virgin olive oil and creamy, Fair Trade, organic cocoa butter quickly soothes and softens.
Sweep all over the body to bedew your skin with fields of soothing lavender and Turkish rose to lull your skin back to tranquility. Feel serene and petal-soft from top to toe.
Dream Cream is also now available in self-preserving form, which means it keeps itself clean without any help from synthetic preservatives. The new version feels a little creamier on application, but the benefits remain the same. Check it out here.
loapaja
About 6 years ago
I bought this by accident - and I am so grateful I did! This calms my eczema, dry skin, bangs, bumps, and it is so luscious! I even took it overseas with me, and it calmed my jetlag skin, sunburn and dried lips. <3 LOVE.
List of ingredients
Natural Ingredients
Safe Synthetics
*occurs naturally in essential oils.
We do not test our finished products on animals. We also only purchase from ingredient suppliers who do not test on animals. More.
Most Helpful
1 / 2 people found this helpful
lilyn132_414066
About 4 years ago
A very rich cream, I bought for my dry skin and it has sorted it out really well. Probably wouldn't buy it again just because it's so expensive
Since the air has gotten colder, I've got quite dry skin, and I've found most moisturisers have made things worse rather than better. Recently I started using dream cream, and wow it is good!! Soothing, moisturising, and takes away the redness. The problem areas I have are starting to lessen and are looking less dry every day. I use it as soon as I'm out of the shower and will definitely be buying more. Super happy with it!! The only way it could be better is if there was a fragrance free version.
Latest
3 months ago
hm.puklowski_491387
About 3 months ago
This cream is awesome on my dermatitis and eczema. pleasant fragrance and not at all oily.
Most Recent
Most Recent
Most Helpful
Top Rated