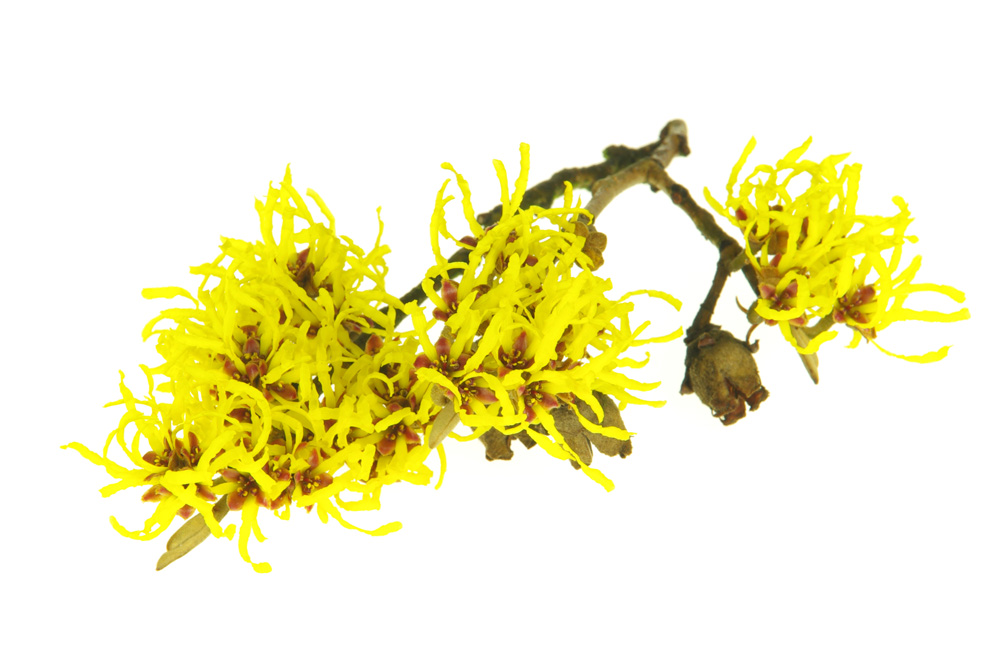 We use witch hazel to deeply cleanse and tone the skin, leaving you feeling fresh. A powerful astringent, it is also believed to be a powerful healer as it is thought to have excellent anti-inflammatory, antioxidant, antibacterial and antimicrobial properties.
Description
Otherwise known as Hammelis water as it comes from the North American Hamamelis virginiana shrub, which was used by Native Americans to stop bleeding, soothe itchy skin and bites and for eye irritations. In the 1800s, Theron T. Pond made witch hazel extract widely available in America as a commercial preparation, becoming known as Pond's Extract. Our witch hazel infusion is made using an extract from the twigs with hot water, then adding it to our cosmetics.
Benefit
Witch hazel thoroughly cleanses, leaving it fresh and soothed.
Time of harvest
Year round