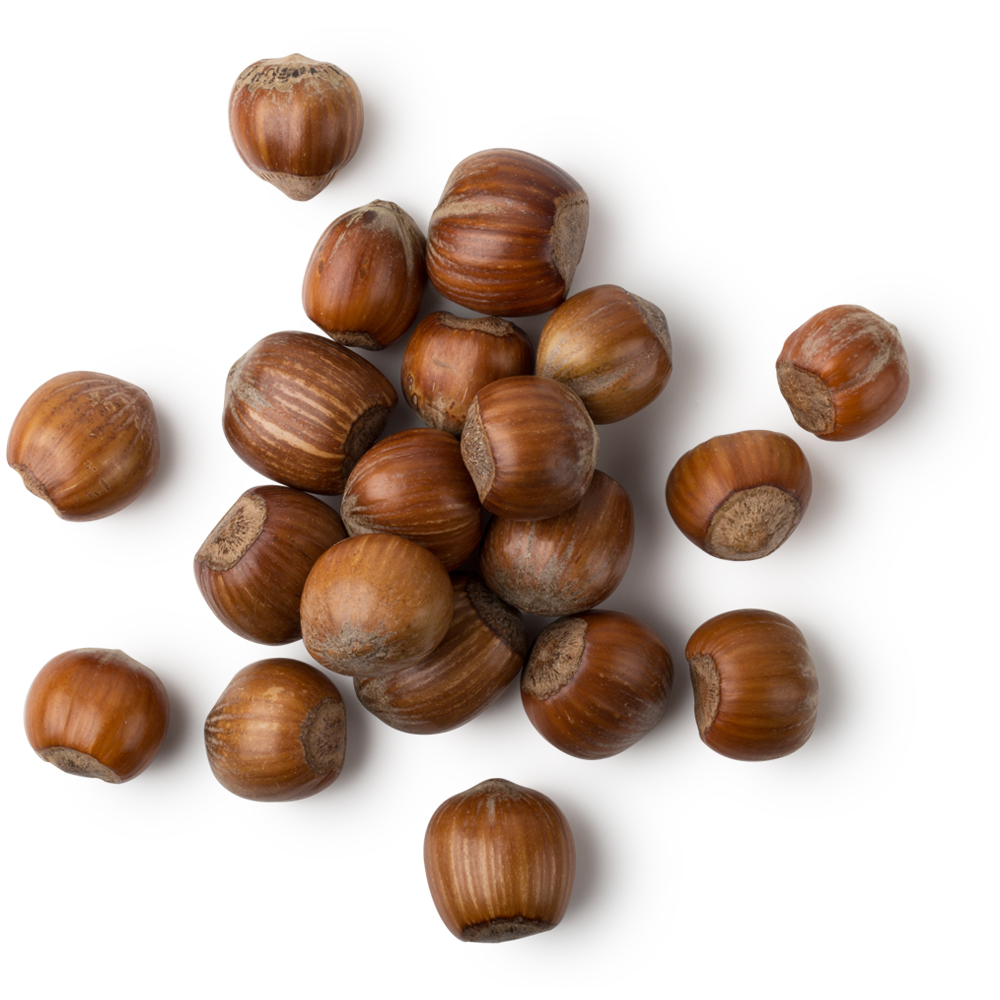 Products with this ingredient
Hazelnut oil is rich in vitamin E meaning it is easily absorbed by the skin and helps to moisturise skin.
Description
Sometimes referred to as a filbert or cobnut, the hazel tree belongs to the birch family of trees and shrubs (Betulaceae). The term hazelnut refers to all nuts produced by the hazel tree, including the cobnut and filberts. Cobnuts tend to be more oval in shape as opposed to the filbert which is slightly elongated, can you spot the difference?
Hazelnuts are cultivated in many places across the world, including Turkey and the USA. Lush uses a European variety of the nut, grown in France, to produce toasted hazelnut oil.
As well as in cosmetics, hazelnuts are frequently used in confectionary.