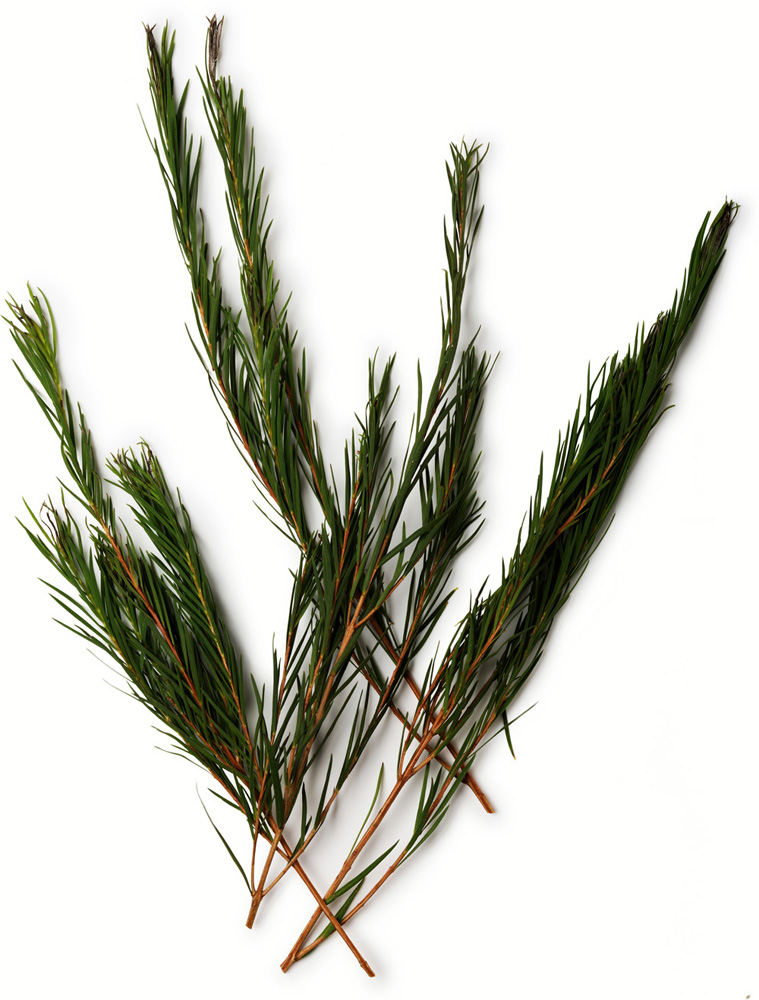 Antibacterial and antiseptic
Tea tree (Melaleuca alternifolia) is a small tree belonging to the myrtle (Myrtaceae) family and it is native to Australasia.
Description
Aboriginal tribes have been using the leaves of this plant as a medicinal tea and traditional remedy for many years. The foliage contains an abundance of aromatic essential oils. Some of the paperbark varieties are exploited commercially for the high germicidal value of the leaves and the oil extracted from them.
The bark has been used for roofing, corking ships, and for lining baskets. Aboriginal women are said to have traditionally used this bark to wrap their children in, which acted as a kind of antiseptic protection against chills and bacteria.
Our tea tree leaves are from Australia; once collected, the oil is obtained via steam distillation. The oil smells warm, spicy, and fresh. The leaves that yield tea tree oil are also useful for keeping hair and skin clear and blemish-free. The oil has been scientifically proven to be antibacterial, antifungal and particularly effective against the types of fungi we call yeasts.
Benefit
Medicinal plant with a warm and fresh scent
Time of harvest
All year round