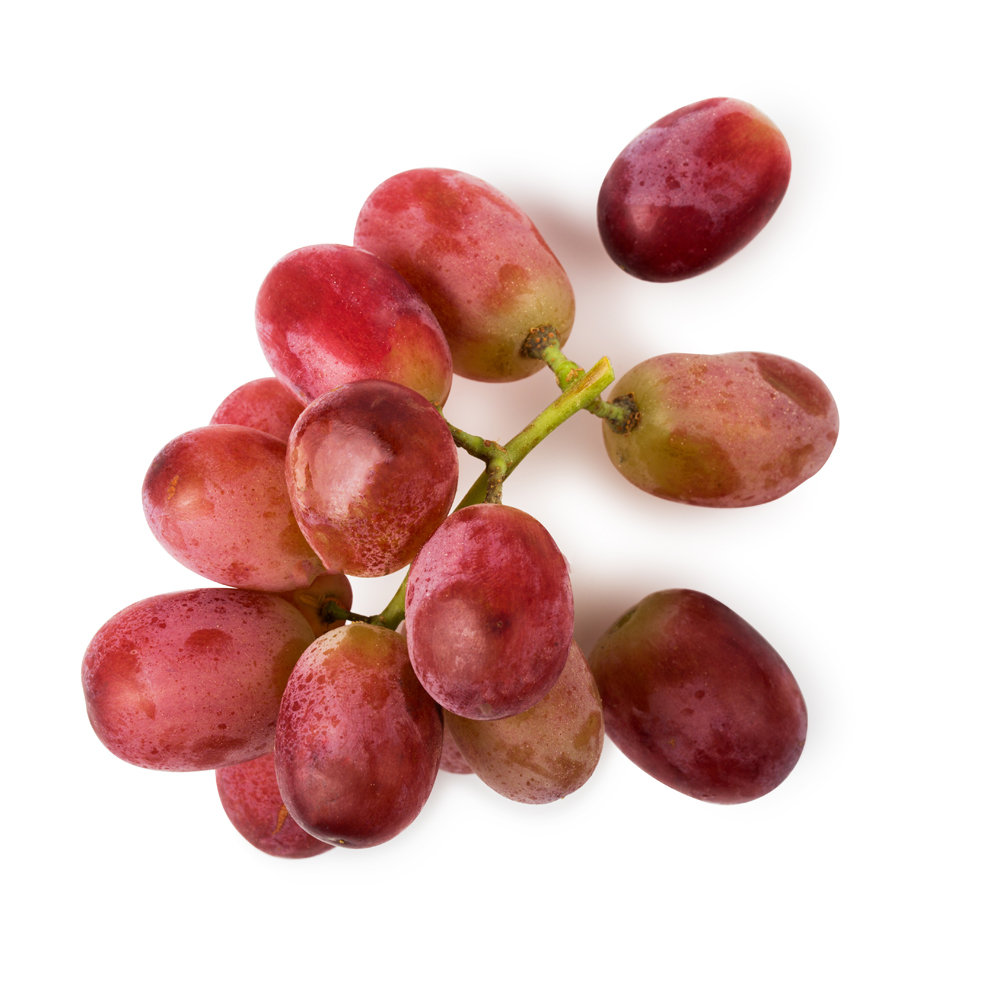 Cleansing and exfoliating
We take fresh grape juice and add it to some of our skincare products for its beneficial properties. One of the most praised health foods, grapes are a good source of vitamins and minerals, containing magnesium, potassium, vitamins A, C and B.
Description
'The queen of fruits', as grape is sometimes known, has excellent properties as a medicinal plant. When eaten, they are anti-viral, rich in antioxidants and are recommended for those recovering from illness. 
In cosmetics, grape juice is a desirable ingredient for its antibacterial and antioxidant properties. Red grape juice is said to give a thorough cleanse without stripping moisture from the skin. The juice is rich in malic acid, an alpha-hydroxy acid (AHA), which help to restore moisture, exfoliate the skin's top layers and aids absorption of other ingredients.