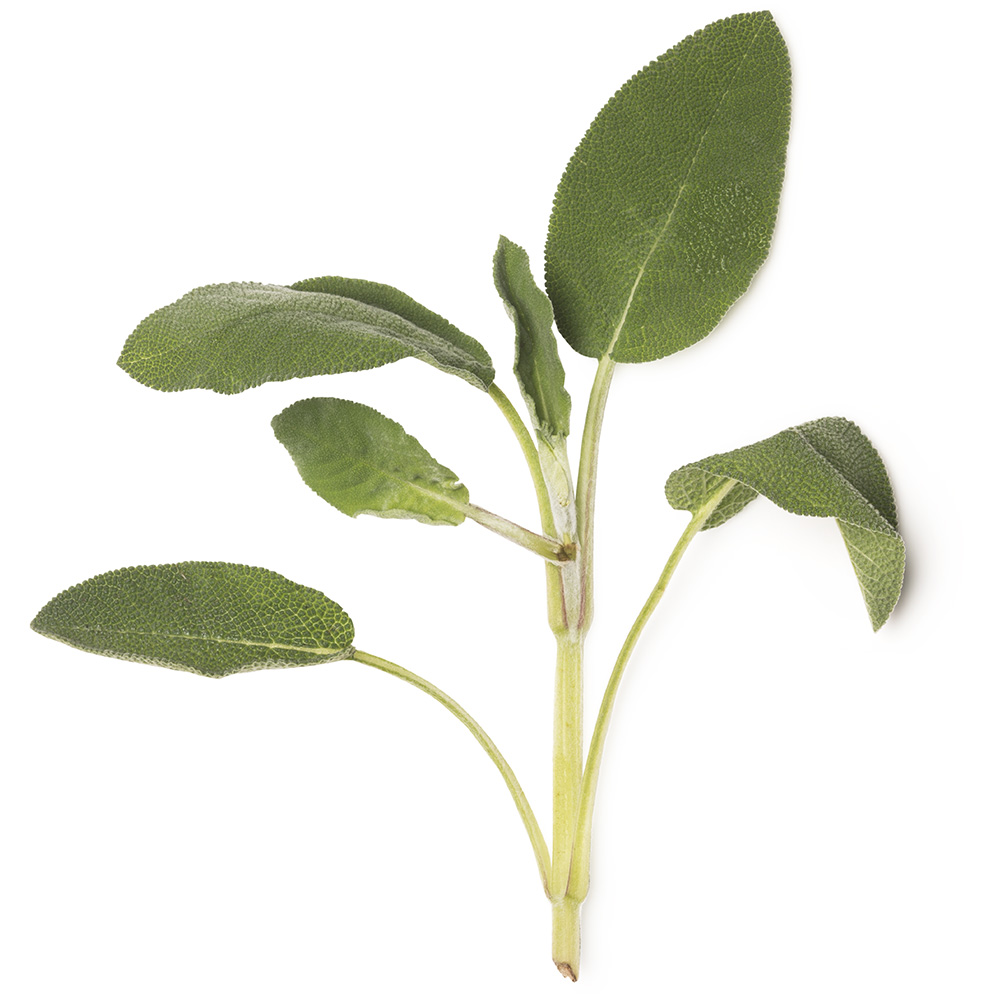 Stimulating and cleansing
Common sage (Salva officinalis) is an evergreen, perennial shrub. Bearing many stems, its leaves are wrinkled, pale and a velvet texture. In summer, spikes of violet, pink or white flowers appear.
Description
Its Latin name stems from 'salvere,' meaning 'to be well,' referencing the plant's properties and effects on human health.
Sage grows across the world; its flowers produce abundant nectar, making them important plants for bees.
For centuries, sage has been used in pagan and Wiccan rituals. It is thought to purify and cleanse a place, warding off evil spirits.
Powdered sage has many culinary uses, it is added to cheese, sausages, and stuffing and can also be used as a tea.
The leaves are picked for immediate use, or before flowers open for oil distillation and drying. Sage oil is used as a fixative for perfumes and added to toothpastes and cosmetics.
The dried leaves are ground to produce powdered sage.
It is stimulating and cleansing to the skin and scalp, and soothing to sore muscles.
The phenolic acids make sage a potent antioxidant.
Sage is antiseptic and astringent and helps to control sweating. We use powdered sage in our Greeench deodorant powder for its antiseptic quality.