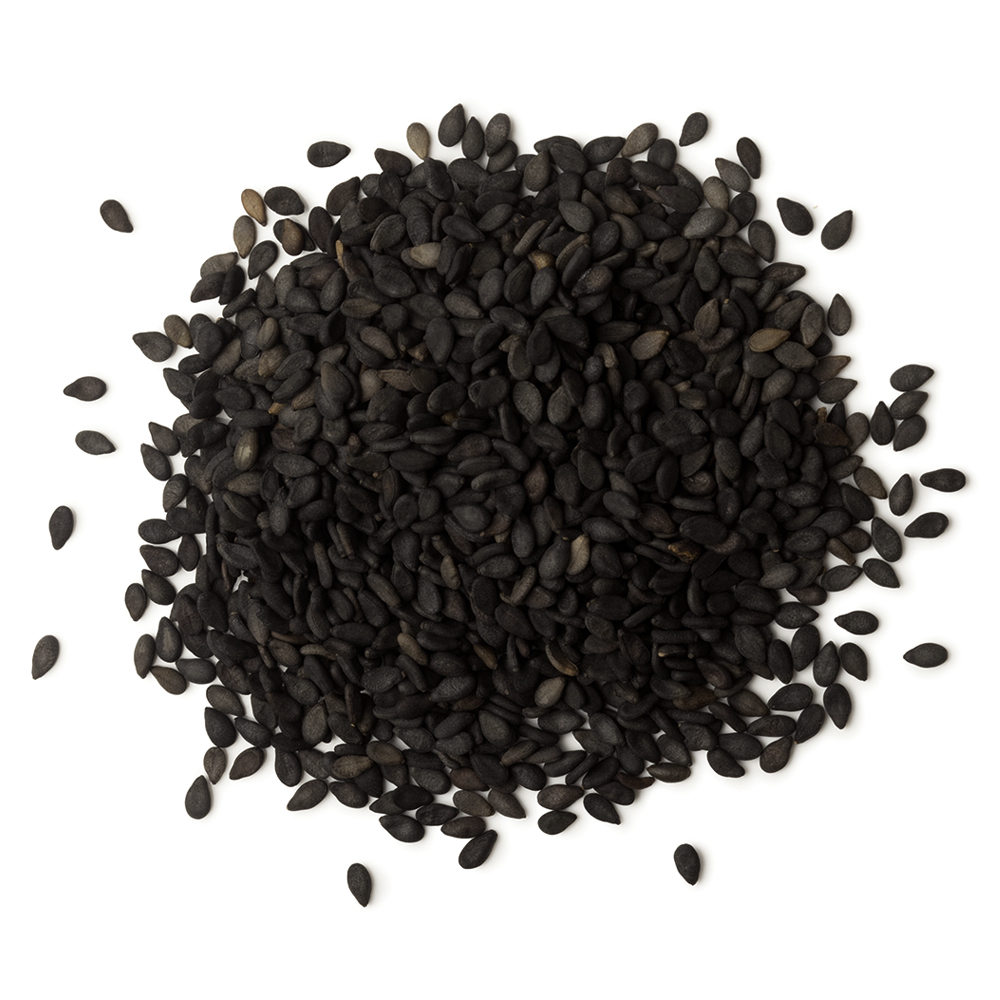 Products with this ingredient
Sesame (Sesamum indicum) is also known as benne and gingili. Sesame oil is yellow to amber in colour and has a pleasant, mild, nutty aroma and flavour. It's incredibly nourishing for the skin and hair, and used in our moisturisers, helps to rehydrate dry or tired skin.
Description
The seeds contain sesamol, which is a natural preservative, so the oil pressed from them is very stable and highly resistant to oxidation. It also means we have to use very little preservative in our products that contain sesame oil. Sesame oil comes from the oil rich seeds of the tall, strong smelling, annual herb. It is native to the East Indies. The stems grow up to one metre high, clad in sticky hairs, with large, divided, lower leaves. In summer, capsules containing creamy white seeds follow the bell-shaped flowers.
Sesame was one of the earliest plants to be used by humans both for its seeds and oil. The seeds are collected when ripe and pressed for oil, ground into a paste or stored for decoctions. It is rich in monounsaturated and polyunsaturated fatty acids and in lecithin. Sesame oil is used as a cooking oil and salad dressing. Medicinally, it is used internally for hair loss, stiff joints, coughs, and to treat the digestive system.