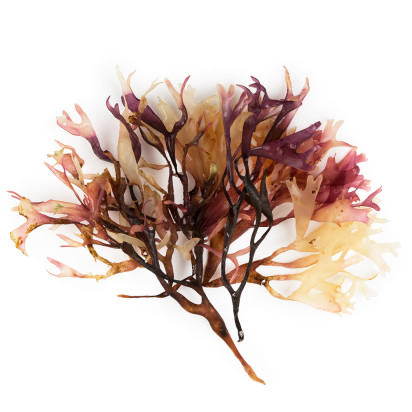 Products with this ingredient
Irish moss (Chondrus crispus) is bushy, red seaweed found on the Atlantic coast of Europe, which grows between the tide lines to roughly 6 inches tall. It can be found down to a depth of 15 feet. Blended into our products (we also use it in gel and powder form) it's fantastically softening and soothing on skin.
Description
To obtain Irish moss seaweed, harvesting takes place from spring to autumn.