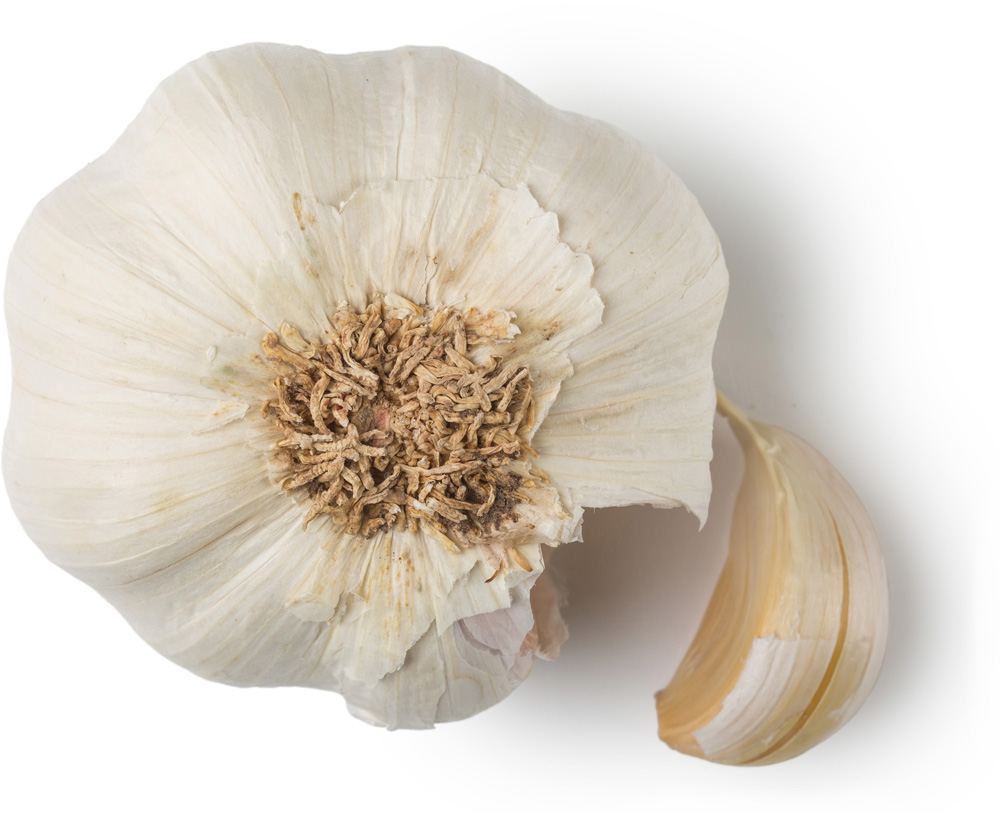 Garlic (Allium sativum) is one of the world's oldest medicines.
Description
Rich in sulphur and iodine, it also contains a compound called allicin, which is what gives it its potent aroma that disappears on cooking. It is this active compound that makes garlic such a beneficial ingredient on the skin: its antiseptic, deep-cleansing action helps to reduce spots and clear the complexion, leaving it feeling soft, fresh and comfortable. Garlic is also a source of selenium, which increases antioxidant activity in the body.Garlic belongs to the lily family We use garlic grown in the UK.
Benefit
Garlic is an antiseptic and helps to deeply cleanse the skin.
Time of harvest
All year round