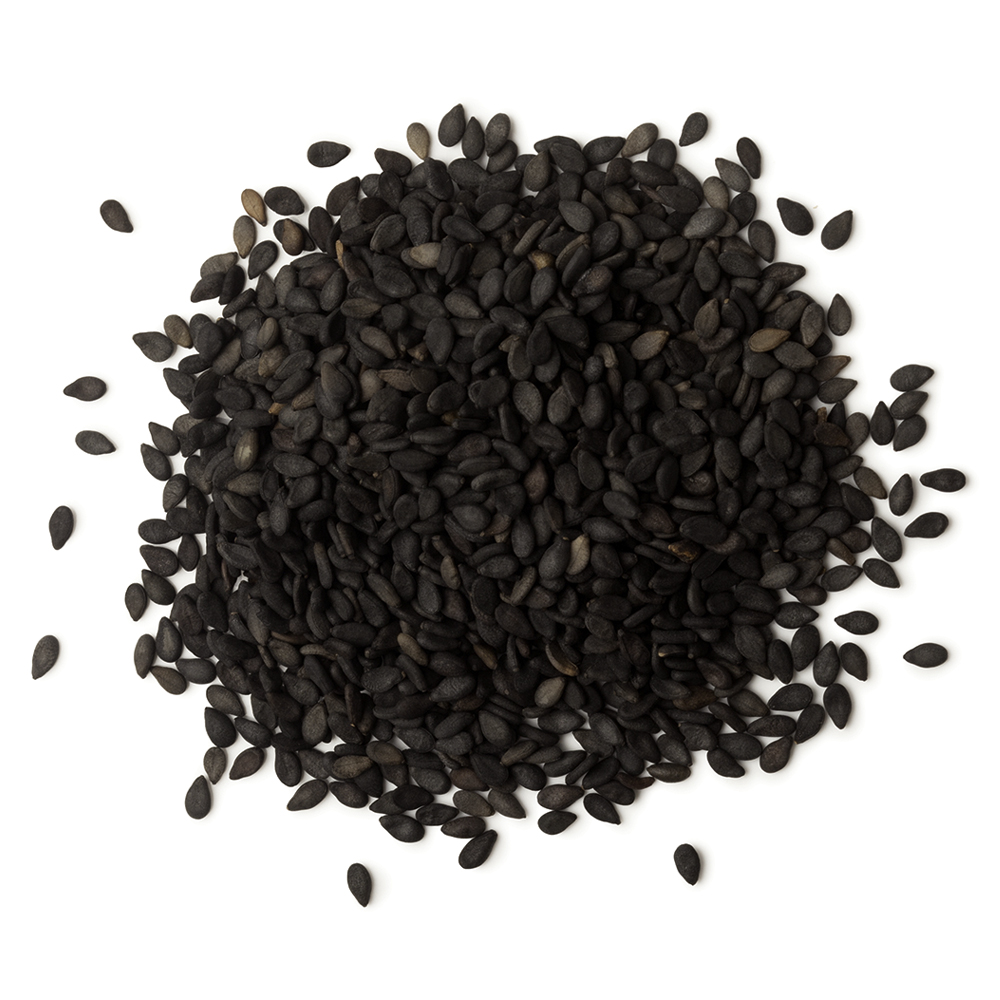 Rich in nutrients, hydrating on the skin
Sesame (Sesamum indicum) is also known as benne and gingili. Sesame oil is yellow to amber in colour and has a pleasant, mild, nutty aroma and flavour. It's incredibly nourishing for the body and hair, and particularly good at rehydrating the skin.
Description
Sesame oil comes from the oil rich seeds of the tall, strong smelling, annual herb which is native to the East Indies. The stems grow up to one metre high, clad in sticky hairs, with large, divided, lower leaves. In summer, capsules containing creamy white seeds follow the bell-shaped flowers.
The seeds contain sesamol, which is a natural preservative, so the oil pressed from them is very stable and highly resistant to oxidation, keeping products fresh more naturally. It is also rich in Vitamin E which helps the skin stay smooth and firm, and has anti-inflammatory properties which help to calm the skin. 
Benefit
Nourishing for the skin and hair