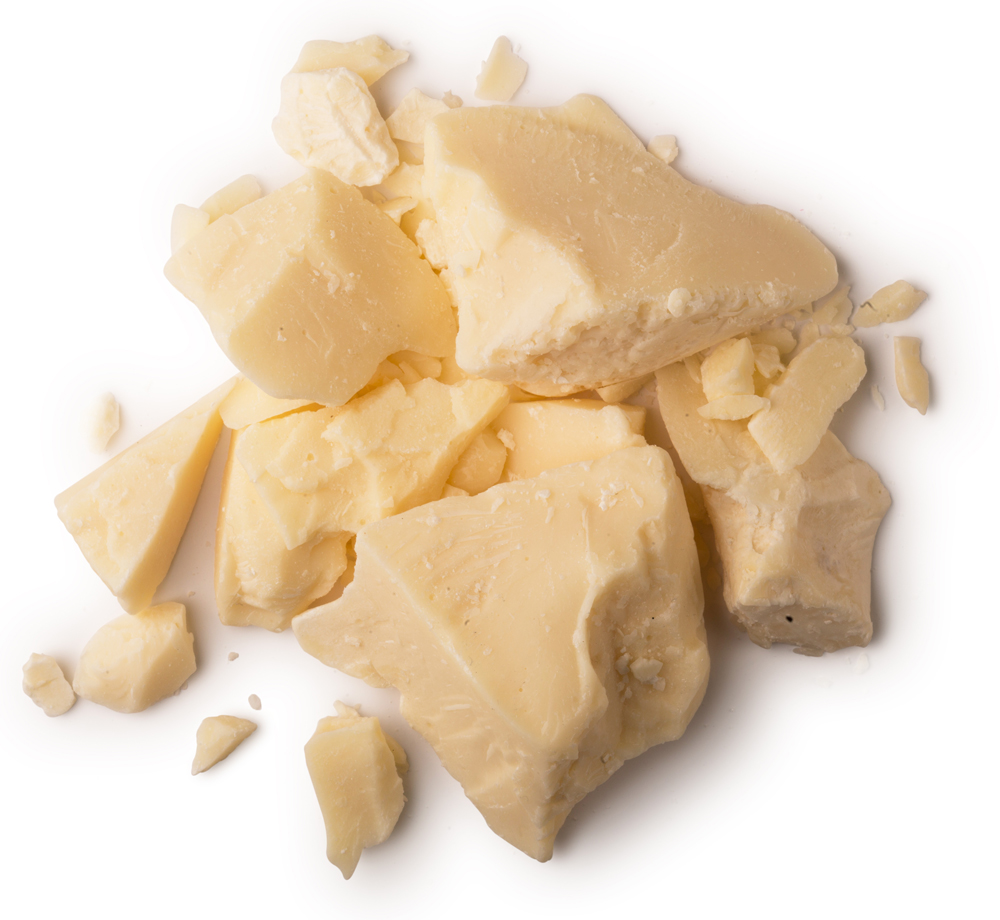 Softening and conditioning
Cocoa butter is a beautiful ingredient which reacts to the temperature of the body and melts into the skin. It is highly prized for its softening, moisturising and conditioning properties, and can help to relieve dry, itchy skin. A natural emulsifier, it reacts to the temperature of the body and melts over the skin, making it supple and smooth.
Description
Our cocoa butter is made from cocoa beans that are grown without chemicals and are fairly traded. The beans are fermented, which removes their bitterness. They are then cleaned, roasted and cracked to remove their hard shells. These 'cocoa nibs' are ground to a thick, oily paste called chocolate liquor. The fat removed from the liquor goes through high pressure to separate the cocoa butter from the cocoa powder, which is then rendered into pale yellow cocoa butter. Unlike most fats, the butter is not greasy but has a hard consistency and smells like chocolate. 
Benefit
Cocoa butter is deeply nourishing and helps to keep skin soft and well-conditioned.
Time of harvest
April-June and October-December
Origin
Dominican Republic