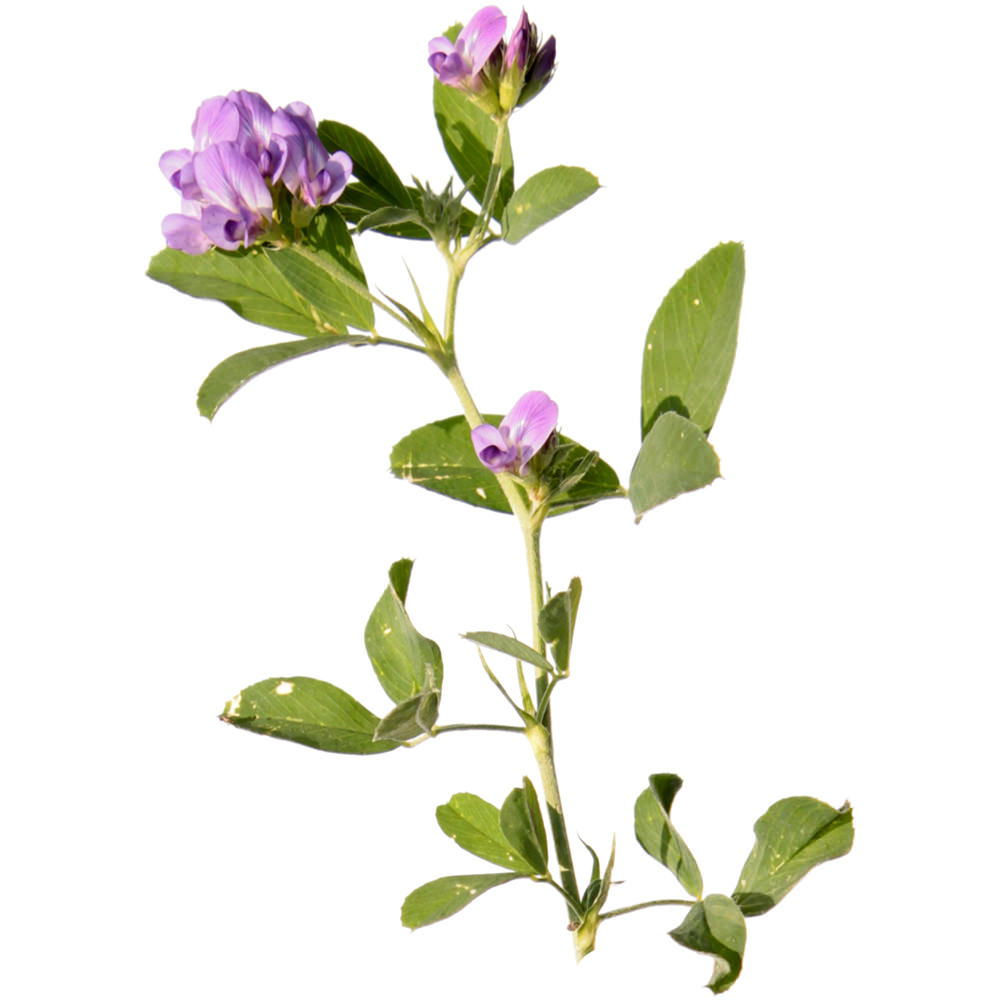 Products with this ingredient
Full of minerals, vitamin A and D and eight different essential amino acids, alfalfa juice is a great help to improve skin's elasticity and brightness, as well as promoting healthy hair growth.
Description
Alfalfa, also known as lucerne, is a deep rooting perennial, producing the smallest seeds of the legume family and resembles a very tall clover. It is considered as one of the most complete and nutrient-rich foods ever tested, which also works as a deodoriser and an antiseptic on the skin, thanks to its high chlorophyll content.